Several of my training courses are now available as multimedia self-study workbooks complete with demo videos and self-check exercises. Check the Books tab for details.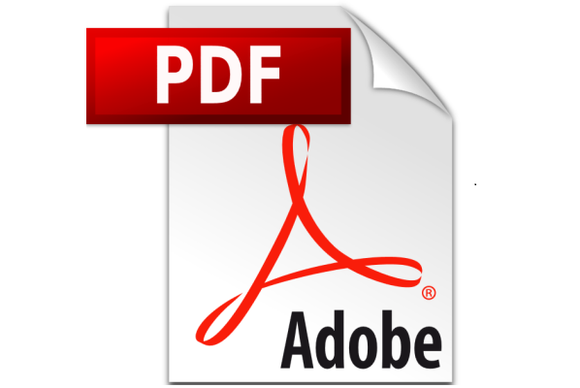 PDF Markup for Editors and Proofreaders
Join me for a 6-week course starting May 4, 2020 via Ryerson University publishing program. We cover paper markup too, and focus on design elements & best practices, not language; so it crosses borders! I love seeing the "stamps" they left on content by the half-dozen pros who contributed to this course over [12?] years. Some are literally stamps!
Click to download the PDF markup Cheat Sheet.
Watch the promo: https://www.youtube.com/embed/muR_Uv__IQk
Click to download the Acrobat keyboard shortcuts for Mac or for Windows.
Join me for a 6-week course in substantive editing via Simon Fraser University's publishing program. Click the link to see the topics & format.
Tech Tools for Writers and Editors
In this webinar (FREE for EFA members!), I talk about all the hardware and software that make wetware more efficient, accurate and effective. Whether it's something to hold, tap, or simply view, I've got the editor's wish list here. Suitable for Mac and Windows users and it's not all about the computer.
EFA members, contact the office for your link.
How to "Edit" Visual Content
Editors need to "recognize when graphic elements must be edited to clearly and effectively convey the intended meaning," as the professional editorial standard puts it. But how? And in whose opinion?
Designed for editors, this course is about directing and refining the content of visuals, not about using software to manipulate them. Visuals include graphics, charts, illustrations, diagrams, and photos. Sometimes, even words alone become a visual when they are subjected to artistic treatment and set apart from the narrative.
Over 90 minutes of your choosing, try your hand at applying principles. This prerecorded webinar addresses the needs at three different phases of manuscript / product development: development, copyediting, and proofreading/QA.
Keep the 10 page handout with checklists for your daily work.
An earlier, shorter version of this webinar was developed in cooperation with Cheryl Stephens, instructor in the Writing and Publishing Program at Simon Fraser University Continuing Education (Editing Certificate). Initially presented at the Editors Canada conference in Toronto, 2015.
Printable checklists for each stage of editing/ manuscript development.
Word Macros without Tears
Macros can help you tame Word and automate many editing functions for faster, more precise copyediting. Kick-start your macros use in Word 365 during the 90-minute webinar: recording, and cutting & pasting. You'll gain an understanding of macros and learn how to customize them and use wildcards, plus a resource of over 500 macros specifically for editing tasks.
Or delve deeper into macros, learning to tweak the code and cobble together sophisticated tools without having to learn to code in Virtual Basic. See the syllabus.
Keep the recordings for reference, because no one remembers a task until they have to do it; or do it many times. You will also have a workbook and resource of 500 macros to keep, which includes several for specifically for academic editing.
Webinars are presented on a Mac with screenshots to orient Windows users who will see a slight difference in the look and layout than what is shown live. Some Windows demos are listed in the workbook.
We won't be learning to program VBA, but we do look at how to tweak the code and how to paste together code from sources to make a macro you want. There's likely to be something in the resource of 500 macros that will do what you want. I don't know them all yet! When I need code to do something, I search online as someone else has almost always written a macro for it. The biggest hurdle is figuring out what terms to search!
Praise for Macros without Tears
Literally saved me hours and hours of work!
[Adrienne's] friendly explanations make it easier to choose the right macros for the editing I do.
I think that macros class yesterday is going to change my life.
Your Macros without Tears class was beyond helpful. Thank you!
This will make my enormous job slightly less painful.
I wasn't crying, my brain melted and leaked out my eyes.
Just wanted to share my super exciting news that I got it to work! This is an amazing time saver!!!!! Wheeee!!!! So glad I took your macros course!
Educational Editing
TBA
We are often asked how to get into educational editing. Getting in is one thing; more importantly, what are you getting into? On top of the professional editorial standards, editors in the school market also need to:
understand curriculum documents (what content must be included and to what depth of knowledge)
adjust reading levels and readability
ensure assessments follow current models and principles
draft missing content
revise content based on reviewer feedback
develop all product components
fit copy to the product design and course length
Spend 3 hours with me, exploring the extended checklist that an editor must use when working in the educational market.
Book Your Own Training
PDF markup training is available in the formats listed below. Other topics are available by request, such as Word for editors, marketing, and blogging. Contact me for a quote on leading one for your group.
1 hour private consultation geared to your needs
prerecorded training, workbook, and 1 hour consult
1 day workshop, in person
4-lesson online course (asynchronous, autonomous, with feedback)
Check the "books" section for self-study options. More than reference works, more enhanced ebooks — these are self-training courses for editors filled with video demos and self-check exercises. Learn the skills that will make work easier, more enjoyable, and improve the bottom line!